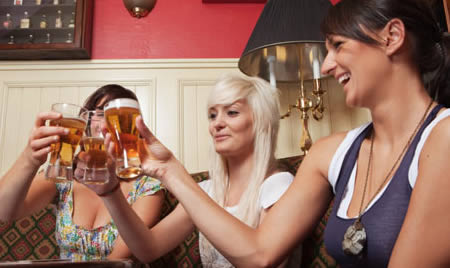 Hand crafted in 20-barrel batches, Silverback Pale Ale has a comfortable 5.5% ABV and a balanced hop finale of approximately 40 International Bittering Units. It is made with American two-row malt, crystal malt, specialty malts and four US hops. The beer's rich aroma comes from a trip through Wynkoop head brewer
Andy Brown's "Hopinator" hopback device, filled with 10 pounds of whole-leaf Centennial hops.
The Wynkoop Brewing Company, located in a historic building in the LoDo area of Denver, was the town's first genuine brewpub and remains its favorite. Silverback Pale Ale is the newest specialty creation, and now joins our award winning Railyard Ale as the second of our microcanned craft beers. more...
---
Grains of Paradise are a very unique, and very tasty, addition to Silverback. It is an African spice that imparts a citrusy, pepper-like quality to the beer. The spice is a vital part of the mountain gorilla diet and aids in reducing heart disease in these endangered apes. more...
---
Where to Buy. Wynkoop first entered the fast-growing microcanned craft beer niche by hand canning our revered Railyard Ale (one can at a time in our Lower Downtown brewpub). We now expand our offerings with the addition of Silverback Pale Ale.
Our delicious, pioneering ales are now appearing in select beer stores in the regional area. We're also placing kegs of our gold-medal-winning draft beers in the best bars and restaurants in the area. list of locations ...
---
The Mountain Gorilla Conservation Fund, founded in 1983 to carry on the work of the late Dr. Dian Fossey, conducts numerous projects to benefit the mountain gorillas of Africa. Fifty percent of all profits from the sale of Silverback Pale Ale got to MGCF. more...