Silverback is the first beer in the country to be tapped in a Govenor's Mansion.
According to Fox 31 Denver. Full Story
Silverback Pale Ale, was the first small batch keg tapped at the mansion; and the plan is to rotate unique small batch brews from breweries all across the state.
"We're going to try and rotate all the different breweries, all the different beer," Hickenlooper said. "So it becomes a showcase for the quality of Colorado."
We are all very proud the Governor selected Silverback to lead the way accross the nation and chose a beer that has a very important misson of supporting mountain gorilla conservation.
Silverback Pale Ale, from the Rockyard Brewing Company in Castle Rock, Colorado is a micro-bottled American-style artful pale ale and a fundraiser beer for the Mountain Gorilla Conservation Fund (MGCF).
This delicious craft beer is made with an addition of Grains Of Paradise and has a citrusy hop aroma, crisp pale malt flavor and satisfying hop character.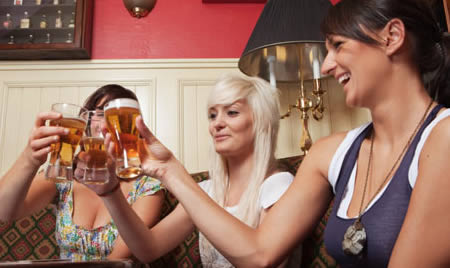 Hand crafted in 20-barrel batches, Silverback Pale Ale has a comfortable 5.5% ABV and a balanced hop finale of approximately 40 International Bittering Units. It is made with American two-row malt, crystal malt, specialty malts and four US hops.
Rockyard American Grill and Brewing Company Owners Mike and Jeff Drabing have always had a passion for good friends, great beer and awesome food. In 1999, Mike and Jeff brought that passion to life when they opened the Rockyard American Grill and Brewing Company in Castle Rock, CO. Living in a Rocky Mountain paradise is just part of the perks of owning and operating Caste Rock's largest craft brewery. Our ingredients and brewing practices reflect directly on our environment and we take great pride in paying homage to this beautiful place we call home.
---
Grains of Paradise are a very unique, and very tasty, addition to Silverback. It is an African spice that imparts a citrusy, pepper-like quality to the beer. The spice is a vital part of the mountain gorilla diet and aids in reducing heart disease in these endangered apes. more...
---
The Mountain Gorilla Conservation Fund, founded in 1983 to carry on the work of the late Dr. Dian Fossey, conducts numerous projects to benefit the mountain gorillas of Africa. Fifty percent of all profits from the sale of Silverback Pale Ale got to MGCF. more...